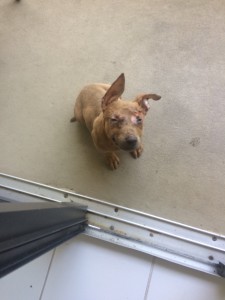 Lulu-Belle was the runt of a litter of mutts abandoned in a park in San Antonio sometime around New Year's Day 2015. She was born almost completely blind; she can see a little bit of light with her left eye. A volunteer from Second Chance Rescue pulled her from ACS San Antonio—a high-kill shelter. After spending a happy month of fostering in a volunteer's home in Thornwood, New York, Lulu-Belle came to live with me, my son Kieran, our French Bulldog Hazel, our five cats (four of them rescues), and two chinchillas.
A Wisdom Panel DNA test revealed that Lulu-Belle is a little bit American Staffordshire Terrier, a little bit Lhasa Apso, and a whole lot of mixed breed. As a friend of mine put it: "Essentially, you found out you have a dog."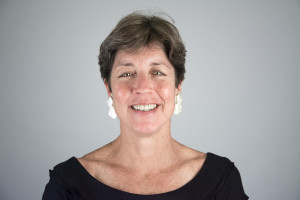 I am a lifelong animal- and book-lover. I have worked in book publishing for over thirty years and am currently employed as an executive editor at Hachette Books. In addition to tending to my critters, I enjoy beadwork and needlepoint. I'm also a competitive runner and triathlete. Lulu-Belle and I live on Manhattan's Upper West Side.
You may contact Lulu-Belle or Stacy at stacycreamer@gmail.com